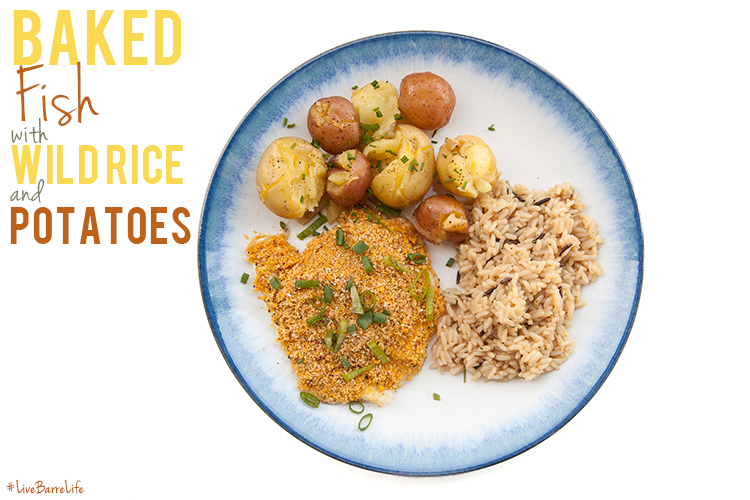 It's "Tasty Tuesday", where every week we bring you new, fresh, local, healthy recipes and food tips. Find out what is in season, and what will keep you fuelled during and after your work outs!
There are always a few recipes that I have kicking around from my mom that have way more cheese and mayo and things than I eat now, but every now and then I dig one out that I'm craving, and think to myself: I wonder if I can make this healthier, or vegan, or dairy-free… and that's what I did with this fish dish.
It's baked, so you don't have to fry it, and I've only used dairy-free cheese and sour cream, and even the bread crumbs are gluten-free, but that's obviously up to you!
Make Your Meal Even Healthier Tip:
Keeping this dish healthy is all about the sides! I chose wild rice and potatoes, but you can add a side of steamed broccoli, and/or cauliflower, or even just a salad. Don't just go for fries! Oh, and don't forget to keep the fish Ocean Wise. Look for the sticker, or ask your fish monger.
Click through for recipe!…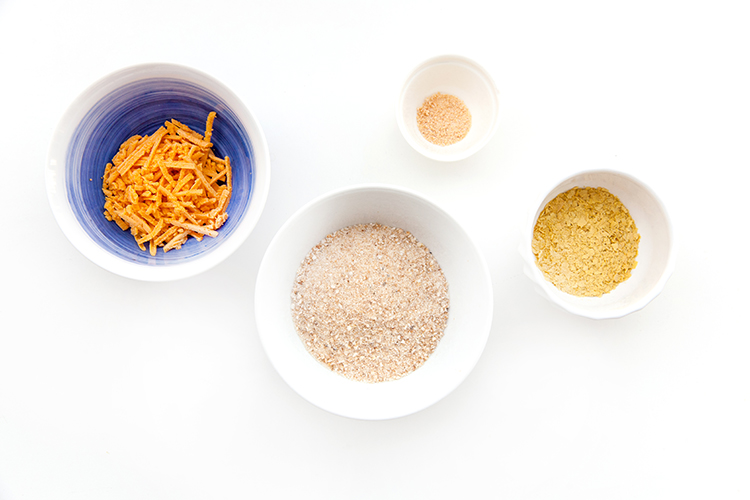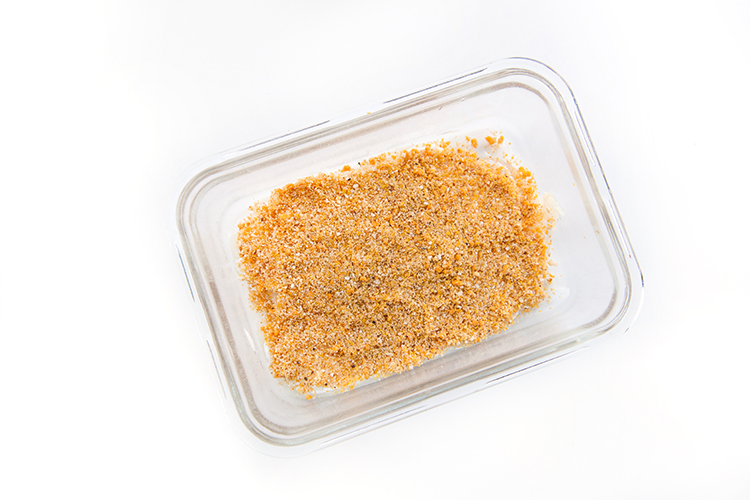 Make 2 Filets of Fish (Double as needed)
INGREDIENTS:
– 2 filets of white fish (I chose sole)
– 1/3 cup breadcrumbs (gluten free if needed)
– 1/4 to 1/3 cup vegan cheddar
– 2 tbsp nutritional yeast
– 1/4 tsp garlic salt
– 1 tbsp oil
– 1 green onion, thinly sliced
– 1-2 tbsp vegan sour cream
INSTRUCTIONS:
Preheat oven to 400
In a food processor, pulse the breadcrumbs, vegan cheddar cheese, nutritional yeast, garlic salt, and oil together until coarse crumbs form. Then stir in green onions by hand.
In a glass, oven-safe dish, grease the bottom and place the filet(s). Spread a thin layer of the sour cream on top of the fish and then top with the bread crumb mixture, pressing in so that it sticks.
Bake in oven for approx 10 minutes or until the top is golden and fish is cooked and centre is warm. (Ovens may vary, and depending on the thickness of your filet, the fish might need more or less cook time, so just keep an eye on it!).
Serve with wild rice and fingerling potatoes, or your choice of side.
ENJOY!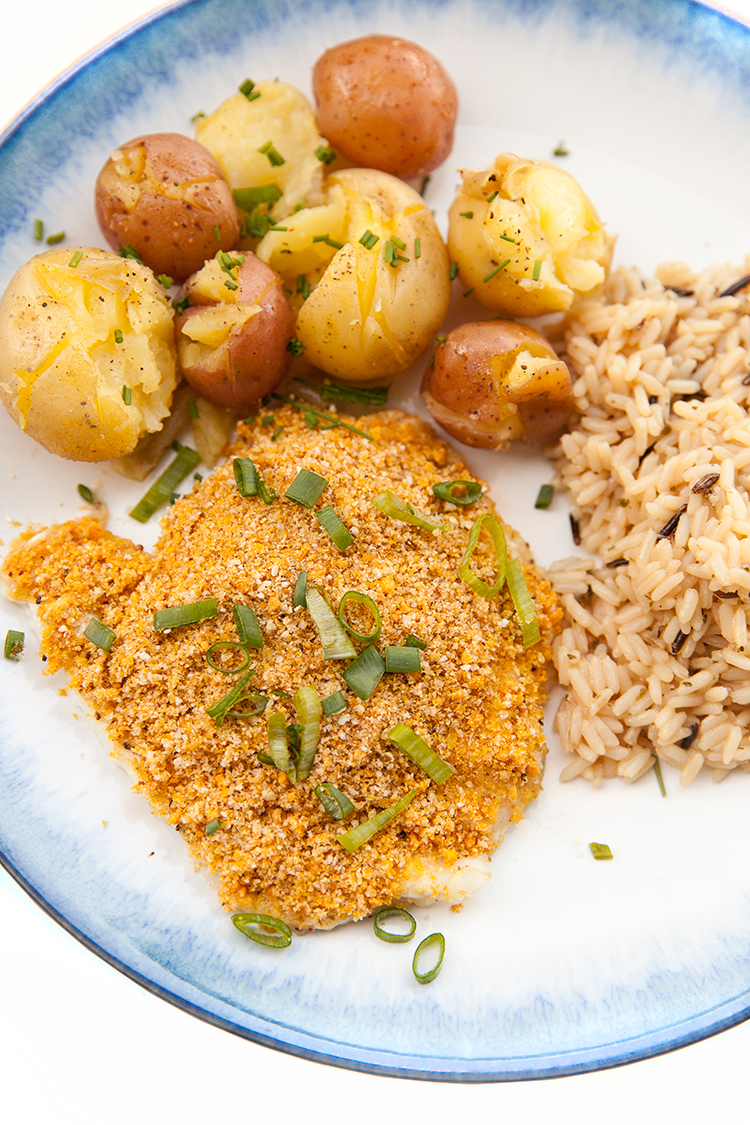 Let us know if you make this recipe by posting it on instagram or twitter and using the #LiveBarreLife hashtag! And if there are any specific meals, fruits, veggies, or meats, you'd like to see on the blog!
—
photos and recipe by: Christine McAvoy
—